MacAllister offers the most advanced, dependable, trouble-free  seeding system on the market today.  White planters are available in a variety of configurations including the new tracked 36 row 30 inch planter.   If you need a precise, accurate drill system, look no further than the sunflower drills available from MacAllister.
Massey Ferguson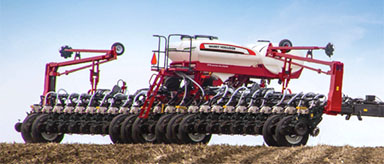 Massey Ferguson VE Series planters offer consistent results through straightforward, dependable design that puts the focus on accurate planting. New models are powered by the latest innovations from Precision Planting, integrated right at the factory to make sure you're planting at the proper depth with the right spacing and singulation. Plus, you'll get the data you need to refine your strategies year-round.
Learn more at the Massey Ferguson website
Sunflower Drills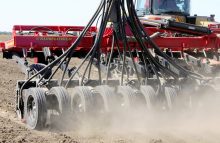 If your cropping system includes wheat or small grains, hay or pasture revitalization, Sunflower has the seeding solution for you. With a wide variety of sizes and configurations, there is a rugged, accurate, dependable Sunflower drill for your operation.