No matter the crop, row spacing, or machine you operate,  MacAllister can supply you with a header that will fit your operation.
Gleaner Combine Headers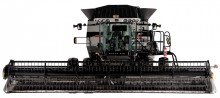 Gleaner combine headers increase productivity and performance with the uniqueness and dependability already associated with Gleaner. The DynaFlex™ increases efficiency and optimizes combine capacity while reducing operator fatigue. The cab-controlled cutter bar allows the operator to take the crop at ground level while the mechanically-driven drapers and cutter bar provide more torque without the use of a separate hydraulic system. MacAllister Machinery offers a variety of Gleaner combine headers to meet all your harvesting needs.
Learn more at the Gleaner website
CLAAS Combine Headers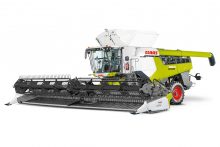 CLAAS combine headers are available in a variety of sizes, including the industry's first 16-row header. With their patented new flow design, resulting in higher efficiency and greater machine performance, CLAAS combine headers are designed to maximize versatility and productivity. MacAllister Machinery has the perfect CLAAS combine header for your combine and harvesting needs.
Learn more at the CLAAS website
MacDon Combine Headers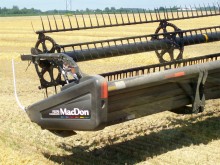 MacDon combine headers unite MacDon's advanced draper technology with a unique three-section flex frame, which allows each section to independently follow the contours of the ground while providing a greater flex range than other flex auger platforms. MacDon flex headers also include adjustable skid shoes, a hydraulic header tilt, and auto-header-height with header angle and ground pressure indicators. MacAllister Machinery offers a variety of MacDon combine headers to meet all your harvesting needs.
Learn more at the MacDon website
J&M Grain Hauling Equipment
To complete your harvesting package, MacAllister Machinery is proud to offer J&M Manufacturing combine header carts, gravity wagons, and grain carts. All J&M combine header carts include the patented tie-down brackets and adjustable header mounts, which make adjustments quick and easy without the need of tools. Gravity wagons are available in a range of sizes, perfect for all your grain hauling needs. Each wagon includes safety inspection windows and a deluxe light package. J&M front folding grain carts offer an exclusive design allowing complete visibility of the auger while unloading and folding. MacAllister Machinery is sure to have the grain hauling equipment best suited for your farming operation.