From small farms to large, and for the commercial applicator, MacAllister Machinery will provide you with multiple application solutions.  From the SpraCoupe to the RoGator and TerraGator and now including the Willmar loader, MacAllister is your application headquarters.
RoGator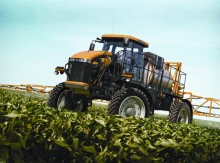 RoGator products, high-clearance applicator machines, are uniquely designed for applying fertilizer, nutrients, and protective farm chemicals to a variety of crops. The new RG900/RG1000/RG1300 Series sprayers are versatile enough to excel in both pre and post-emergence applications. These sprayers offer the most consistent application in the industry and have infinitely adjustable track widths, making varied crop application quick and easy. With the front reload option operators will no longer have to move the booms to reload due to the new liquid system. While the dry system comprised of pneumatic spreaders or spinners, provides unlimited delivery options for dry fertilizer application. MacAllister Machinery is sure to have the best RoGator applicator machine for your farm.
Learn more at the RoGator website
TerraGator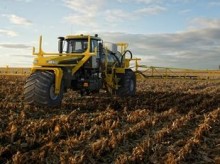 Maximize your crop production operation with TerraGator applicator machines. The TerraGator Management System (TMS) automatically optimizes engine speed, reduces fuel consumption, and provides maximum application efficiency. MacAllister Machinery is excited to offer these exclusive machines with the industry's highest load ratings. Their Rugged Axle Tech™ off-road axles and strength coupled with the anti-kickback design, which prevents rough ground shocks from transferring from the axles to the operator, make TerraGator applicators the gentle giants of field crop application.
Learn more at the TerraGator website
Willmar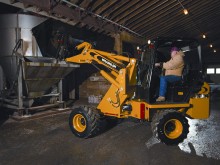 For years MacAllister retail customers have been asking for a compact loader like the Wrangler. Instead of trying to find you the next best thing, we can do you one better. MacAllister Ag is now a Willmar Wrangler dealer. With its rugged yet simple design, dependable power in a small package, and operator friendly layout, the Wrangler has been a favorite in plants across the state. And with good reason. When it's time to upgrade or add a loader to your fleet, stop by and see us at MacAllister Ag.